Food & Agribusiness in a Digital Age
Learn to develop food & agriculture business models that can scale, create impact and deliver profit in Africa.
Boost your employment and entrepreneurial opportunities with the Food & Agribusiness Management in a Digital Age certificate program in Ghana, Kenya or Nigeria in 2019.

A Program for Changemakers
Want to build a critical understanding of the Food & Agribusiness sector? Looking to develop a career filled with purpose and impact?

If so, this program from Agribusiness Academy and Business School Netherlands is perfect for you.

This program is for people who are truly passionate about agribusiness. Those who want to learn to create profitable and sustainable products and businesses that can scale in Africa and beyond.

It is suitable for people with a minimum of 3 year professional experience, looking to update their skills; people who understand that the agriculture sector must evolve and want to be at the centre of developing it.

The certificate starts with 5 days on-location with Agribusiness Academy Certified Trainers and then 6 months of digital learning and coaching. You will meet new people, discover new technologies and learn everything you need for a game-changing future in the food and agribusiness sector.
Key Details
Fees:
$1500 (payment plans available)

Start Dates:
31st October - 4th November 2019 - Accra, Ghana
7th - 11th November 2019 - Lagos, Nigeria
28th November - 2nd December 2019 - Nairobi, Kenya


Program Length:
5 days on-location with 6 months digital learning and coaching

Certificates will be issued by Agribusiness Academy and Business School Netherlands.
Download Brochure
"I see business possibilities that never existed before for me. I believe more in my ability to change the world through food security. " - Tiny Mabasa, South Africa
Apply Now
Module Overview
Agribusiness Academy have worked with Business School Netherlands to develop a bold, inspiring curriculum.

Modules are designed around African business cases, a highly interactive approach that ensures continued industry relevance of the learning. During the on-location interactive sessions, leading sector experts will cover current food & agribusiness developments & dilemmas through real-life case studies.
Day 1: Disruptive Food Value chains
An overview of food supply and demand dynamics in different countries and what future food value chains will look like.

Day 2: AgriFood Tech's Value to the Food Value Chain
A look at food & agribusiness tech developments in western and emerging markets and their impact on food value chains.

Day 3: Novel Foods and Changing Consumer Preferences
A study of the emergence of premium food marketplaces and how these are disrupting established supply chains.

Day 4: Food Sustainability and Sustainable Development
How environmental consciousness of consumers is transforming the actions of businesses and wider food supply chains.

Day 5: Food Distribution and Retail Developments
How the distribution landscape is changing and what it means for the future of food value chains.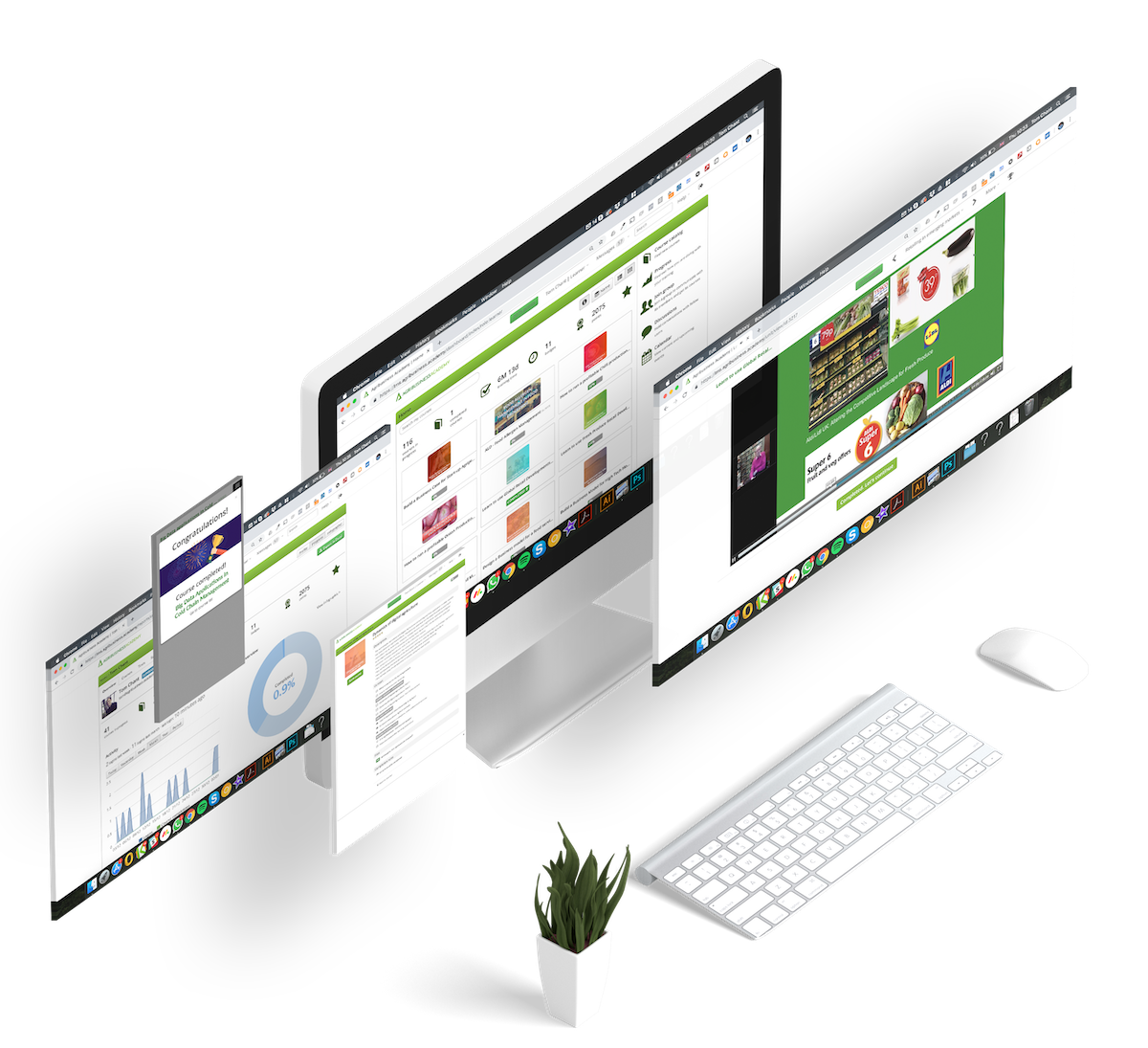 Digital Learning & Coaching Follow-Up
Over the following six months, the program is delivered by experts in a mix of interactive sessions, self-paced learning content and 1-to-1 coaching.

The learning will align learners to the needs of the industry and hone their ability to identify and solve business dilemmas. This approach is similar to Harvard's style of teaching, updated to have a focus on online training and teamwork.

In addition to the core curriculum, learners will have full access to Agribusiness Academy's library of more than 200 digital courses. These will be available for completion throughout the duration of the program.
Broaden Your Horizons
Expand your learning or try something completely new - with the Agribusiness Academy learning library, you'll be free to explore specialist subjects that take your interest.
Agri-tech | Food Allergens | Urban Agriculture | Big Data | IoT | Blockchain | Circular Value Chains | Food Loss | Food Waste | Sustainability | Sourcing | Horticulture | Polyhouses | Food Security | Future Food | Novel Ingredients | Food Policy | Marketing & Trends | Smart Irrigation | FoodTech | Commodities
"The learning model deals with real business issues. It makes you think a lot and it makes for easy application in the workplace." - Learner, Zambia
Apply Now
Teaching & Coaching Team
Courses within the Food and Agribusiness Management program have been developed and taught by experts who are widely-recognized thought leaders, educators, researchers, and entrepreneurs.

Learning is enhanced with coaching from experts and our Learner Managers who provide round-the-clock support.
Read Experts' Profiles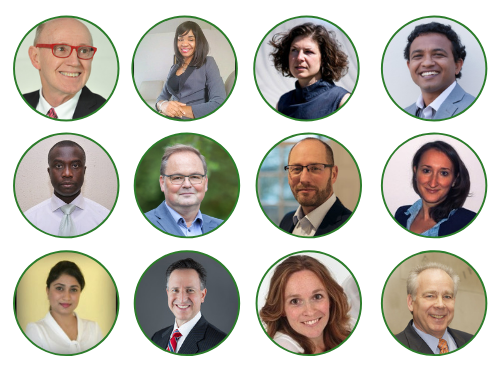 Working with Business School Netherlands
As the Action Learning business school, BSN is not alone in recognising the value of Action Learning. Progressive organisations such as General Electric, Unilever, Rabobank, Aloca Agro, Motorola, Arthur Andersen, General Motors and Lyondell Chemical Co. also believe in the Action Learning approach. They have achieved amazing results in the field of problem-solving, identifying competitive advantages, reducing operating costs and becoming learning organisations.

Over 3,500 students from all over the world have joined our programmes in countries such as Aruba, Namibia, Rwanda, Nigeria, Ghana, Zambia, Egypt, Algeria, Tanzania, Pakistan, Armenia, United States, United Kingdom, South Africa, Czech Republic, China and so much more.

Agribusiness Academy has partnered with BSN to provide an innovative online approach to action learning, which has received praise from students and faculty alike.