Meet The Champions
Inspiring Change in Agribusiness
Take time to meet the Agribusiness Academy Champions.
A truly inspiring collection of people united by their goal to improve the Food & Agribusiness sector.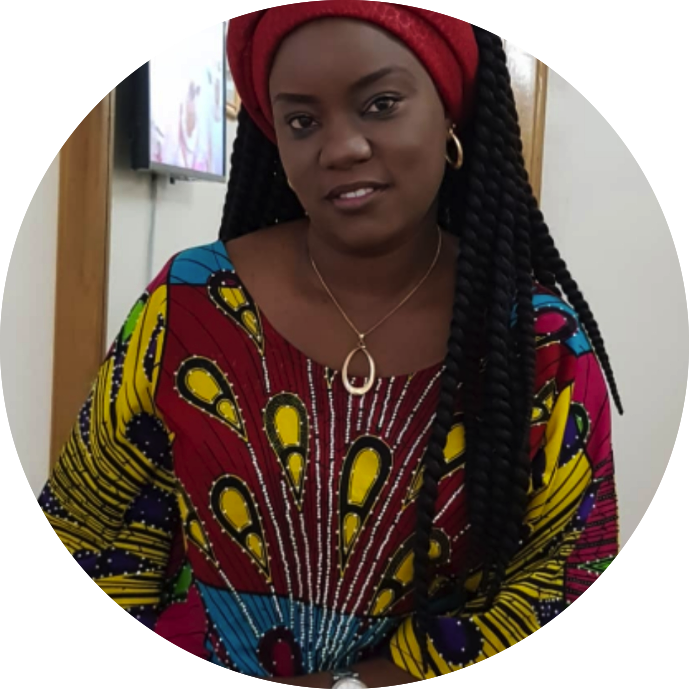 Hadiza is a Business Development Manager at East West Seed International. She is Alumna of Harvard in a course entrepreneurship in emerging economies and graduate of Ahmadu Bello University and Nigerian Defence Academy, currently studying towards MSc. in Marketing at Salford University, UK and her PhD at Ahmadu Bello University. She has collaborated and worked on a number of projects including work with USAID, PYXERA Global, UNDP, DFID, IFDC, Harvest Field Industries Ltd. and British American Tobacco.

Hadiza has a background in Agronomy, but diversified into rural development, project management, supporting farmer organisations and training on vegetable production. She has worked on promoting women and youths' involvement in agribusiness cluster and value chain development as well as time in sales and marketing, training Agro dealers and the development of new markets.

"I consider this course as one out of a million, that will add value to the work I am currently doing in the field."

Agribusiness Academy says: "Hadiza has amazing passion for the sector, particularly for the advancement of women and young people, as well as developing people. Her experience in the sector will be inspiring to everyone she trains."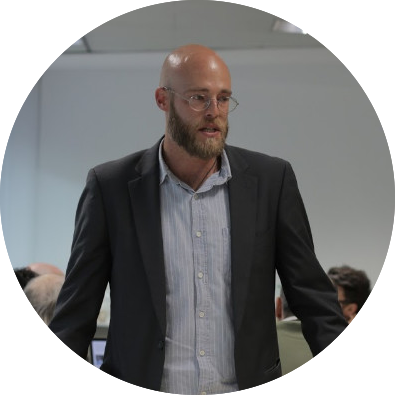 Matthew is Vice Chairman of South African Organic Sector Organisation and Research Associate at the University of Johannesburg. He is involved in a number of areas in the food and agribusiness sector with a focus on project design, training, certification, and supply chain development for alternative markets.

"I applied to be a Champion because I want to grow as a practitioner in the sector in the areas of value chain development and agribusiness. There is a huge need to apply innovative solutions to the South African food system.

My ambition is to apply this knowledge to build the organic value chain in South Africa and expand market access opportunities to farmers in Africa. "

Agribusiness Academy says: "Matt has a great deal of experience in the sector as a professional and a trainer. We're excited to work with him in South Africa."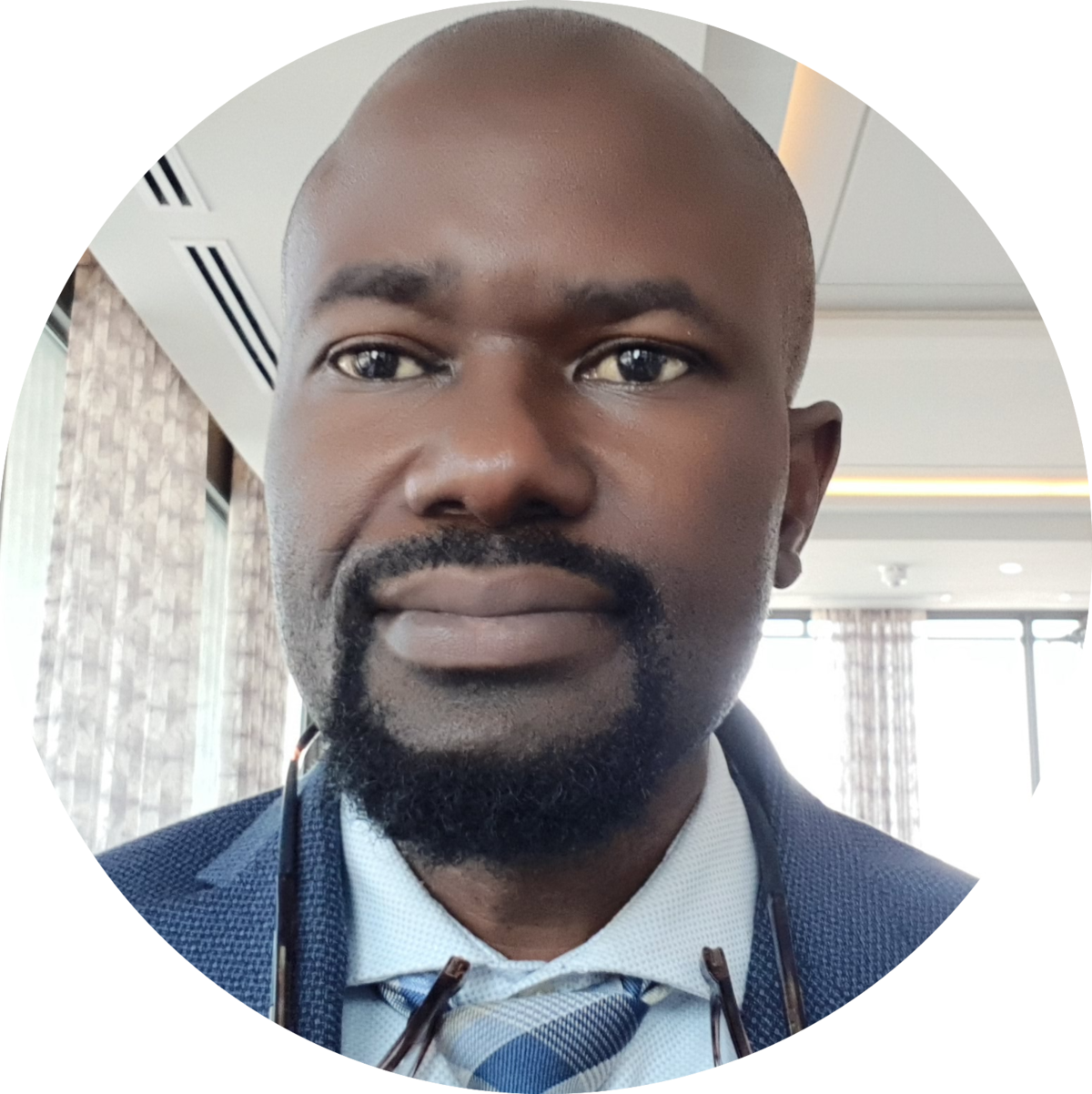 Burayayi Brian Mukudzavhu
Brian is a techoentrepreuneur, running a company called Axis Solutions Africa with branches in 4 African countries (Zimbabwe, Zambia, Malawi and Mozambique). They specialize in Infotech and biotech, using technology for supply chain management, local authorities management, natural resource management, revenue collection and IOT.

"When Agribusiness Academy asked "Looking to develop a career filled with purpose and impact?", I said a big YES.
I am here to seek new knowledge, experience and relationships to impact Africa. I want to see transformation of society starting with the rural areas (where 70% of our people live), just like where I grew up.


My Mantra is 'From Ashes to Assets. Lets Transform Africa'."

Agribusiness Academy says: "Brian's surname means 'one who honours the soil or who fertilises the soil' - he is a born Champion with an amazing ambition to help Africa."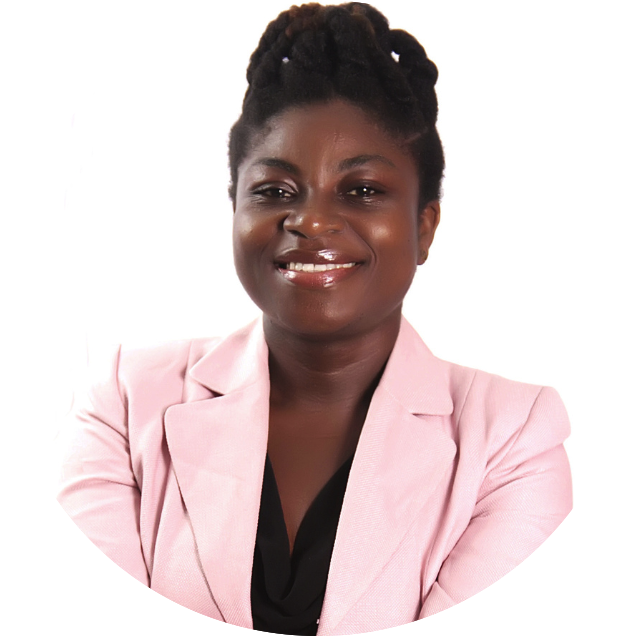 Abena is currently a Managing Partner of Sustainable Agro Limited. Throughout her career she has demonstrated achieving quantifiable results and efficiently managing resources.

She graduated from University of Ghana with BSc in Agriculture and MSc in Climate Change and Sustainable Studies in 2010 and 2018 respectively. She has a postgraduate certificate in Agribusiness Management from the Association of African Business Schools Agribusiness Consortium. She also has a proficiency certificate in environmental management from University of Mines and Technology, Tarkwa. She has successfully completed UNCTAD training in entrepreneurship, business management training by Ernst & Young now EY and food systems training by IFSTAL.

"I applied to become a Champion to sharpen my skills in agribusiness training and to deliver food and agribusiness programs across Africa.

I want to help set the mindset of young agribusiness professionals and graduates as they pursue various endeavours in the food and agribusiness space."

Agribusiness Academy says: "Abena possesses good leadership skills and great team spirit. She is super inspiring."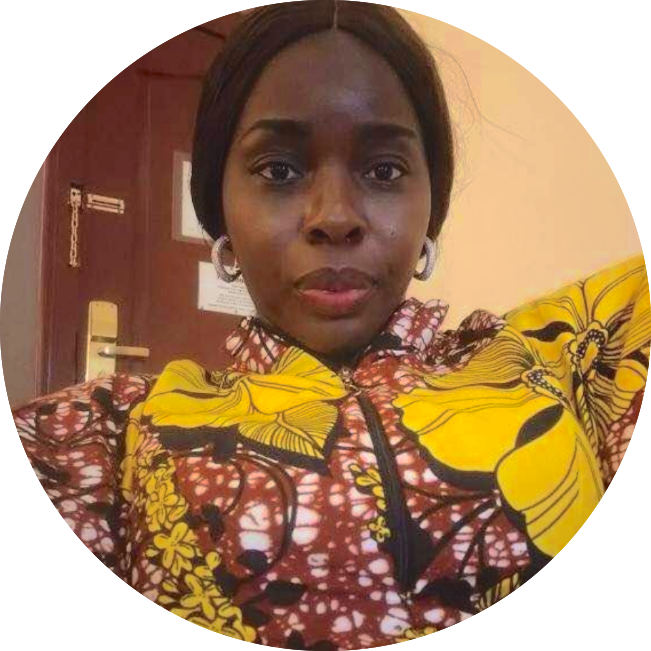 Funmilayo is an Agronomist with keen interest in Horticulture. She is Sustainable Agriculture enthusiast, trainer and positive change agent.

She is currently a technical field officer with East West Seed Knowledge Transfer, training farmers on improved technologies in vegetable production thus improving farmers livelihood.

"I joined the Champions Program to learn more about agribusiness and food systems, value chains, developing sustainable business cases and how to build an effective farmers organization that would produce sustainably in order to address post-harvest loss.

As a Champion I want to help capacity building of young people and women in Agriculture, as well as helping my country to embrace Agriculture beyond food production."

Agribusiness Academy says: "Funmi showed us unbelievable passion as a trainer. She will have an amazing impact on the people she intends to help."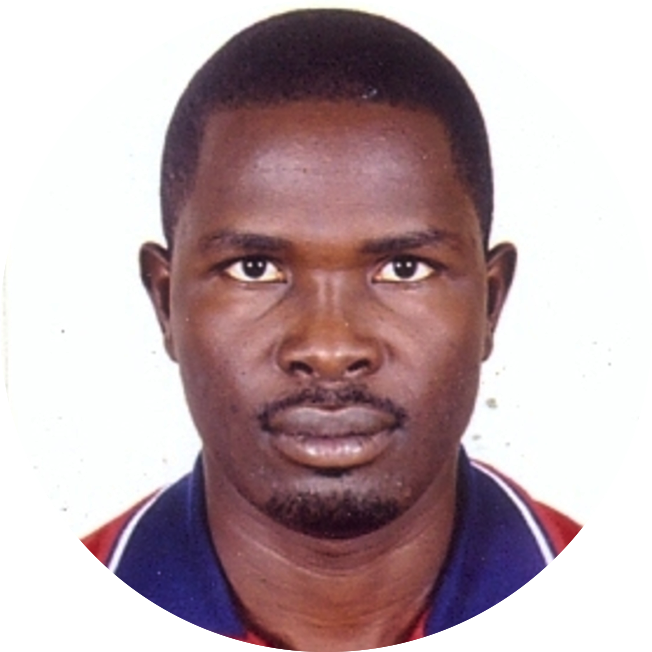 Innocent has years of progressive working experience, in both INGO and Private sectors within remote, post-conflict and recovery. He has a wealth of experience and expertise in grants management and compliance/audit, financial services, training and capacity building, humanitarian programming, project management and reporting in food security, and learning and evaluation, amongst many other skills.
Innocent is passionate about social enterprise and inclusive right based programming that enhances sustainable livelihoods and social, economic impact.

"My central goal as a Champion is to establish Agribusiness hubs in Northern Uganda. I want to develop a sustainable food system for food security and nutrition"

Agribusiness Academy says: "Innocent has such a clear vision for how he will impact the sector. It is our honour to help him in any way we can."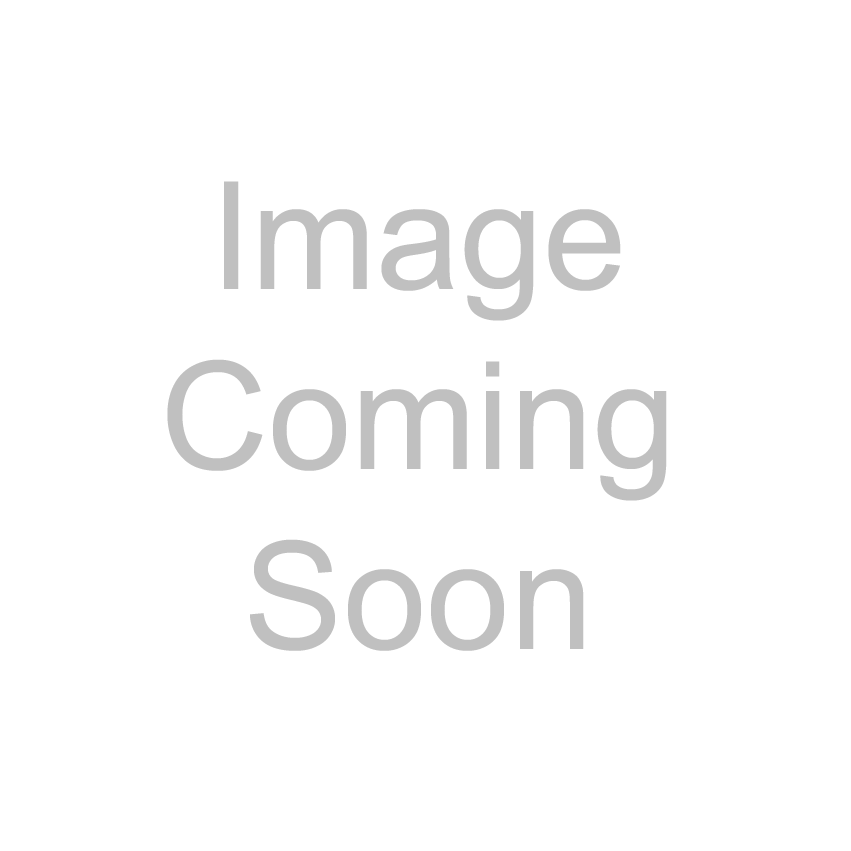 Joseph serves as a Senior Project Officer at Dalberg in Tanzania. He plays key role in providing day to day performance support to government counterparts for the Tanzania Agricultural Transformation Project. He is also the founder and Managing Director for Kaphipa Sustainable Enterprise Solutions - a social enterprise focusing on agribusiness and food processing. He provides business development, training, materials development, market research, linkages to financial institutions and farmer support services.

With an extensive working experience in the development sector, Joseph has got the approach, network and capabilities to deliver several development programs. For more than 15 years, he has worked for projects funded by USAID, DfID, Global Fund, Bill and Melinda Gates and Corporate Companies. Joseph's special interests include Entrepreneurship and youth development, Gender, HIV/AIDS, Social Responsibility, Social Enterprises, and Elimination of Hunger, Poverty and Malnutrition.

"I would like to gain knowledge and experience on development of business cases related to food and agribusiness. Moreover, I am looking forward to learn from other Champions' experiences and use some of them to initiate agribusiness projects in my country targeting youths and women.

I will be able to transform the agriculture sector so that it can increase its contribution on the national GDP, job creation and reduction of Hunger and Malnutrition."

Agribusiness Academy says: "Joseph combines the approach, networks and capability to deliver with an unparalleled vision for his country and beyond."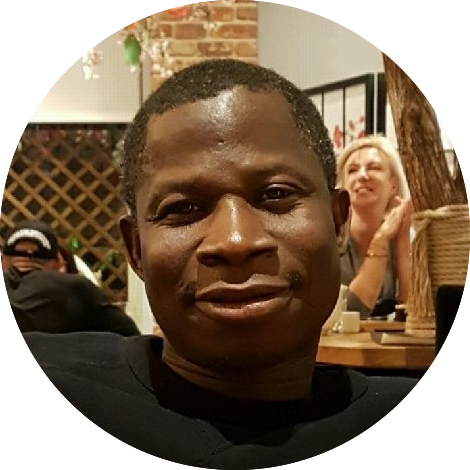 Dr Manzo holds a Doctor of Veterinary Medicine degree from the Ahmadu Bello University Zaria, Nigeria. After graduation, his interest went to public health, leading to the importation of poults and beoming a partner in a company Tungsai Nigeria Ltd which managed the Lagos ultramordern abattoir.

In 1999, he started a catfish hatchery in Lagos and, in 2005, started a vegetable oil processing plant with focus on groundnut oil and later soy oil. In 2015, he was appointed Commissioner for Agriculture and Forestry, Kaduna State, in 2017 Commissioner of Commerce, Industry and Tourism, then back to Agric in 2018 till May 2019. In June 2019, Dr Manzo was appointed acting Director General of the Nigerian Agribusiness Group (NABG). He is an alumni of the Lee Kwuan Yew Institute for public policy, also entrepreneurship in emerging economies at Harvard.

"I became a Champion to build capacity and be able to impart knowledge that will enable growth in the Agricultural sector. I want Agriculture to drive the Nigerian economy"

Agribusiness Academy says: "You can tell Dr Manzo's impact is already being felt in Nigeria and beyond. We cannot wait to help amplify it."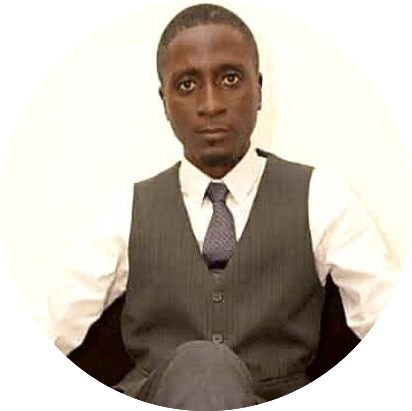 Leslie has been on the Google Digital Skills for Africa Training since 2015 through its partner Konverge Media, also serving as a member of the Facebook Trainers network through its partner, She Leads Africa. He is also on the trainers network of Click on Kaduna, a digital training platform organized by World Bank and Rockefeller Foundation, in partnership with the Kaduna State Government.

To date, Leslie has trained over 2000 people so far and that number continues to rise.

"I see the Champions program as an opportunity to engage in agriculture and agribusiness with the necessary guidance and knowledge.

Food insecurity is on the rise with the increasing population in Africa. I hope to encourage local processing and automated systems in the Nigerian agricultural value chain."

Agribusiness Academy says: "Leslie has a huge passion for training and development. With the skills from the Champions program behind him, he will be able to create true impact in the sector."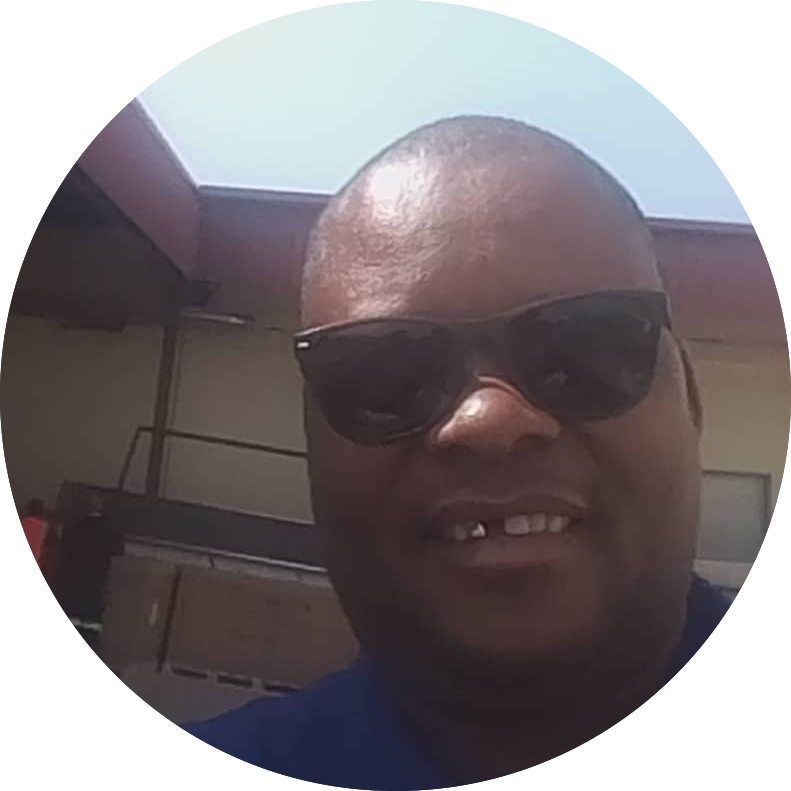 Botha is from Gibeon, a historical place in Namibia. He attended school there and went on to further study in Environment Science at University of Science and Technology.

Botha has more than ten years experience in training in agriculture as well in environment education, with a particular specialism in marketing and negotiation.

"My ambition is to teach the youth and middle income groups to develop their skills in agriculture and beyond.

I applied to expand my knowledge and experience, and to help my fellow Namibians, especially the younger generation and inspire them to go into agribusiness."

Agribusiness Academy says: "With a background in environmental science, experience in training & development and connections within the policy environment, Botha is an ideal Champion for Namibia."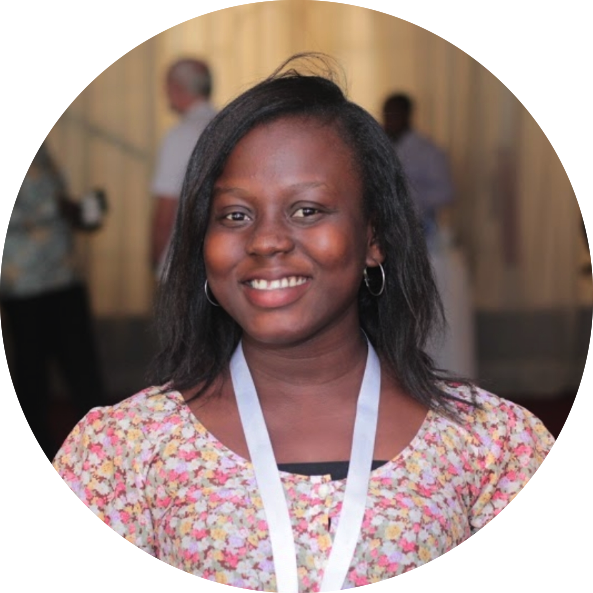 Maame is a food scientist, entrepreneur and the West Africa regional coordinator at Thought for Food, where she manages 35+ local Ambassadors and advises on the organization's overall strategy and program whiles developing strategic partnerships.
Maame leads an award-wining start-up, Sweetpot yoghurt, a fortified yoghurt snack made from orange fleshed sweet potatoes (ofsp) to help curb vitamin A deficiency in Africa, also providing market for sweet potato farmers. Sweetpot have been recognized by the International Potato Centre by receiving the communication of change award at the 9th Annual Sweetpotato for Profit and Health Initiative (SPHI) in Nairobi with the theme "Progress in Research for Development for Sweetpotato in Africa"(
http://bit.ly/sphispswp
). As a winner of the Johnson & Johnson- Champions of Science Africa story telling challenge (
http://bit.ly/memspjnj
), Maame had the global audience at the AAAS annual meeting in Washington DC earlier this year, sharing her startup and leadership journey with the audience in a panel discussion (
http://bit.ly/2IjtA2e
) whilst sharing thoughts on the need to marry science and entrepreneurship (
http://bit.ly/2W1x2ET
).
"As an entrepreneurial scientist, I'm passionate about applying the principles of food science to improve the livelihood of humanity food product development, research and entrepreneurship and I believe this Agribusiness program is a step in the right direction."
Agribusiness Academy says: "Maame combines brilliant leadership skills with a genuine passion for science and agribusiness. We're so pleased to have her as a Champion."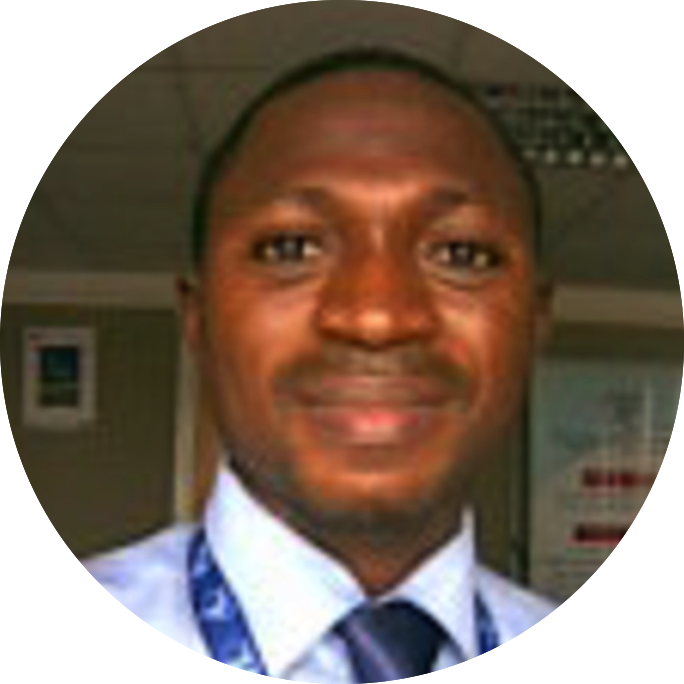 Stevenson works in Finance & Admin for the Green Innovation Centres project where he supports IBM colleagues with project planning, budgeting, contract management etc., in addition to having overall responsibility for the finance & admin function of the project.

He is a trained Start-up Loop Trainer and Coach using the SME Loop approach developed by GOPA Consulting Group, as well as supporting training for Farmer Business School (FBS).

"I want to see more small holder farmers empowered to see agriculture as a business. I would also want to be able to support agro processors within our value chain to adopt more sustainable approach to managing their businesses.

Becoming a Champion will help me to learn more about agribusiness in general and equip me with best practices for training and coaching of agri-entreprenuers."

Agribusiness Academy says: "Stevenson has a lot of experience as a trainer and great passion for agribusiness - we're so excited to have him as a Champion."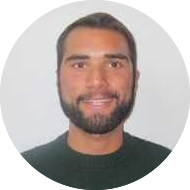 Javier holds a Bachelor in Food Science and Technology by the Polytechnic University of Valencia. With several years of experience in R&D Projects across Europe and Africa, he is familiar with the aspects of the present food innovation system, as well as the existing mechanisms of interaction with society, companies and other entities of the ecosystem.

Determined to have an impact on the food and agribusiness value chains, Javier is passionate about fighting Hunger and Food Waste within Social Impact and Sustainable projects, creating and leveraging networks to facilitate the implementation of Agri Tech and Food Tech scientific innovations into resource-poor settings.

Experienced providing mentoring and consultant services to local food-preneurs in Burkina Faso and Uganda, on Food Innovation, Sustainable Product Development, Market Development and Partnership Management with public and private institutions.

"I became a Champion because I believe in the power of surrounding yourself with an inspiring community and Agribusiness Academy represents a generation of change within the Food and Agribusiness sector.

I want to challenge the status quo and generate innovative impactful ideas for the future food and agribusiness value chains."

Agribusiness Academy says: "Javier has a wonderful amount of experience in International Research and Development projects in the Food Industry. We're excited to help his work in Uganda and beyond."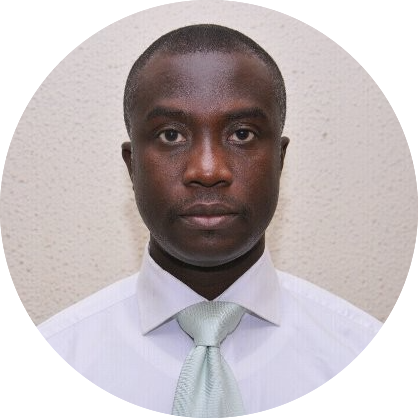 Eric has worked as a Agro-Processing Expert and Regional Manager (Marketing) at different periods with private sector Ventures, Agricultural Organizations and Farms with full business orientation and value chain development. He has carried out various assignments in the areas of agribusiness development, value-chain development and Processing Mills of Agricultural products. He also has experience working on project cycle management; planning, development, implementation, management & appraisal of value chain development programs in Nigeria.

Eric has in-depth knowledge and skills in agricultural processing/storage, value chain development, entrepreneurial management and rural livelihood development, and is currently acquiring a Masters in Geographic Information Systems.

"Champions Program has given me real time experience and answers to my queries - I have greater hope for the sector.

I look forward to a greater Africa, particularly improved food supply and sustainability using different propositions learnt."

Agribusiness Academy says: "Eric has studied with Agribusiness Academy in the past, so when he told he wanted to become a Champion we were thrilled. He has a great passion and a thirst for knowledge."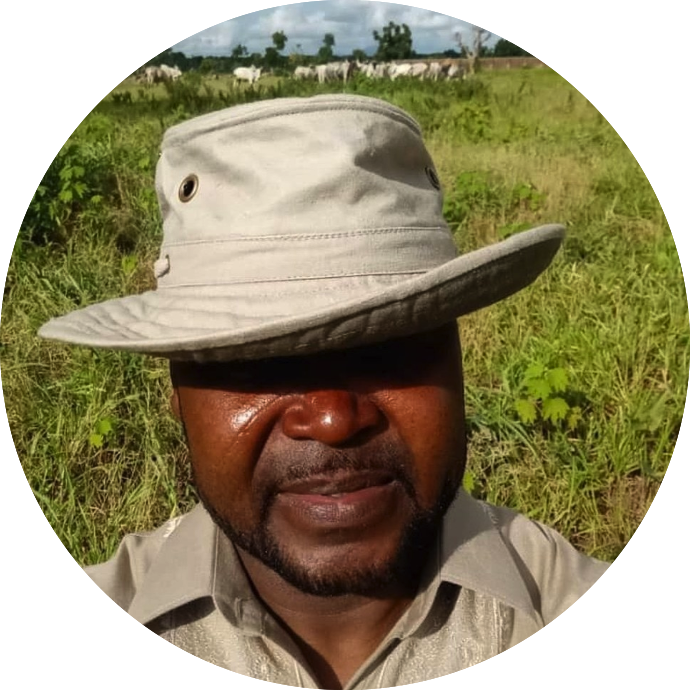 Kabiru is a Nigerian businessman, serial entrepreneur and former legislator at state and federal levels. Born and raised in the agrarian northern region, he studied Agricultural Technology Education at the Federal University of Technology Yola (Now Modibbo Adama University of Technology Yola) starting business even as a student, driven by the desire to teach and productively mentor others.

He has started and co-founded small and medium companies over time, notably Kay Bee Natural Products Ltd and Netranchers Limited, a start up enterprise aiming at revolutionizing livestock production, ownership and trading in Nigeria leveraging on technology.

"It is said, and I believe, that 'the best gift of life is to spend it on something that will out last it'. Nothing out lasts life like knowledge.

As a Champion, my aim is to revolutionise the livestock sector by embracing global best practice through ranching."

Agribusiness Academy says: "Kabiru has a wonderful passion for improving the livestock sector. He has spent his whole career helping people to improve and as a Champion we hope this will continue for a long time."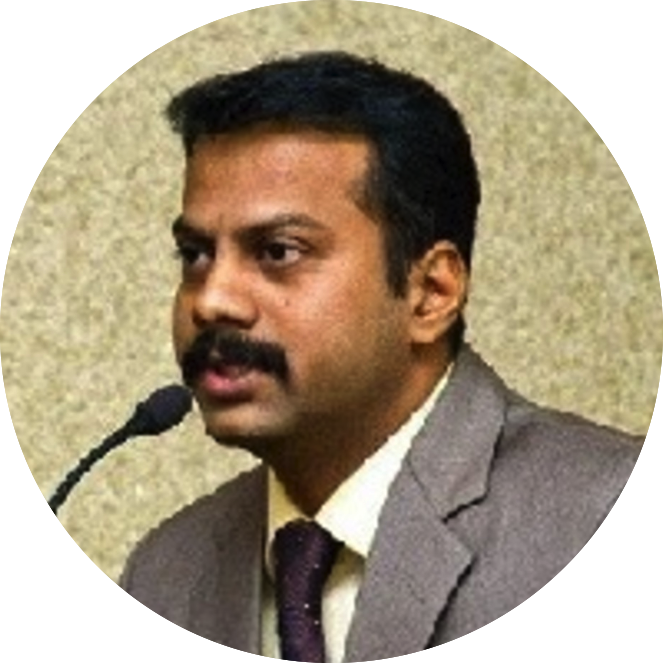 Srinivasulu is an Indian citizen. He has completed MSc in Economics from Madras School of Economics, a PhD in Economics from Jawaharlal Nehru University, India, and Post-doctoral fellow at World Vegetable Center.
Currently, he works at International Potato Center (CIP) as an Agricultural Economist (Scientist). He is involved in a project called Sweetpotato Action for Security and Health in Africa (SASHA) which is part of major initiative called "Sweetpotato for Profit and Health Initiative (SPHI)", launched in 2009. The SPHI is a 10 year, multi-partner and multi-donor initiative, led by the International Potato Center (CIP). It is an outcome of a comprehensive consultative process to unleash the untapped potential of sweetpotato. The aim of SPHI is to repositioning sweetpotato in African food economies, particularly in expanding urban markets and improve the lives of 10 million African families by 2020 in 17 Sub-Sharan African countries.

Prior to joining CIP, Srinivasulu worked as a Post-Doctoral Scientist (Agricultural Economics) in the consumption Theme at AVRDC – The World Vegetable Center and based at AVRDC's regional office Eastern and Southern Africa, Arusha, Tanzania. Here, he worked on projects that seek policies for improving Eastern and Southern African countries' farming system and livelihood of farmers through efficient agricultural technology and value chain system with the help of Monitoring and Evaluation tools. He also worked on home garden upscaling projects to understand linkages between dietary diversity and farm diversity using Randomized Control Trail (RCT) Method and Quasi-experimental method. Before this, he worked at IFPRI-India office as a Research Analyst and as a Consultant for CGIAR centers.

"I am specialized in Budget Enterprises Models, Impact Assessments and Value Chain Analysis and like to extend my research domain in digital agriculture."

Agribusiness Academy says: "The Champions Program is a great fit for someone with Srinivasulu's experience and ambition. He has continuously shown his impact in the sector, the mark of a Champion."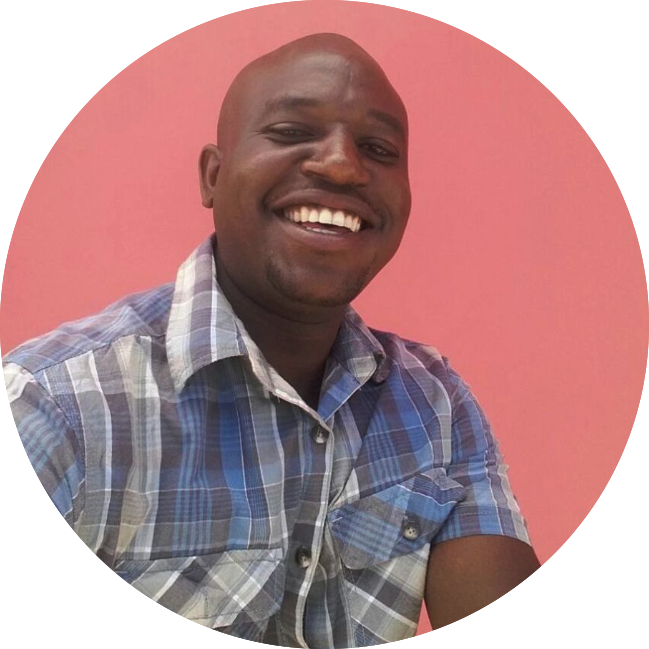 Christopher Dodzo Armando
Christopher is an entrepreneur from Mozambique. He runs a social enterprise called GIMDA (Global Industrial Marketing and Distribution Agency). In 2017, he had a funding opportunity for a pilot survey on an innovation, Brick and Bag Gardening,
https://www.viawater.nl/projects/brick-and-bag-gardening-maputo-mozambique
, which is a business case to support pro-poor vegetable gardening in Urban Cities.
He holds a Bachelor of Commerce Degree in Marketing, and has been in the high school education sector for five years, teaching Business Studies and Geography. Most recently, he has begun work with a local university as a part time Lecturer for Marketing.
Agribusiness Academy says: "Christopher has a great mix of entrepreneurial spirit, passion for helping people and an obvious talent for training/teaching. We were seeking a Champion in Mozambique and we were very lucky to find Christopher."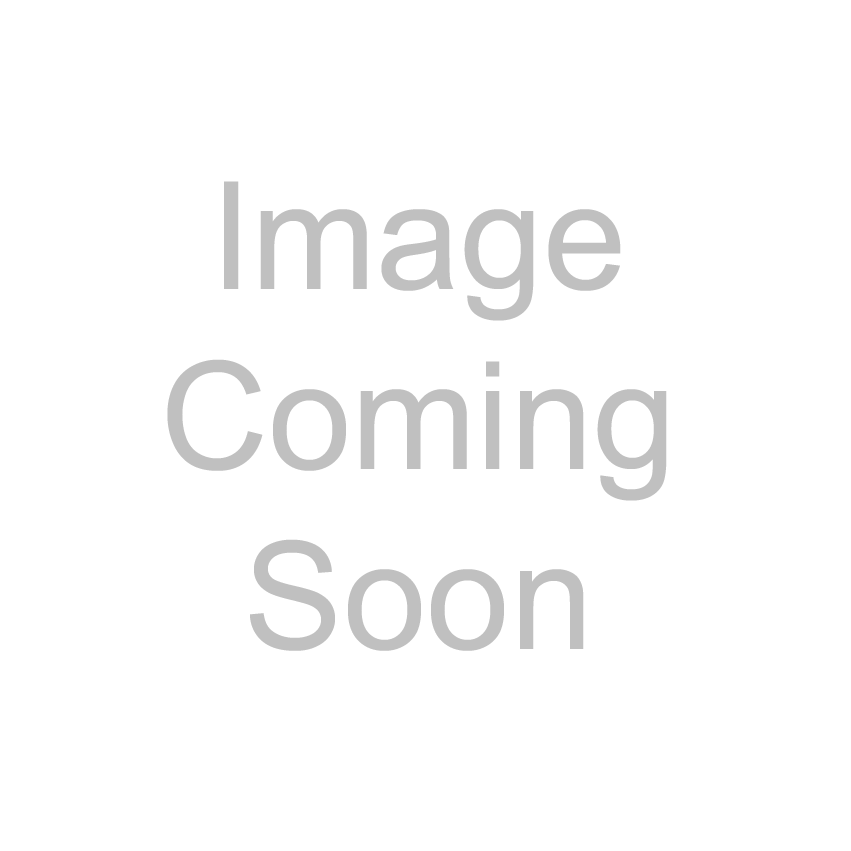 Brian currently serves as an Agricultural Policy Officer for the Dutch Ministry of Agriculture Nature and Food Quality. Before this, he climbed the career ladder, serving as a farm hand, technician, manager and general manager and policy consultant for private and public institutions.

"I have always been a farmer and I know that we need champions of change on the ground to act towards changing the agricultural narrative of the African continent.

If agriculture is the way forward, then have to help our people become really good at it."

Agribusiness Academy says: "Brian has some unique insights having worked at virtually every level in the sector. He knows what people need to progress and as a Champion he will be able to have that impact."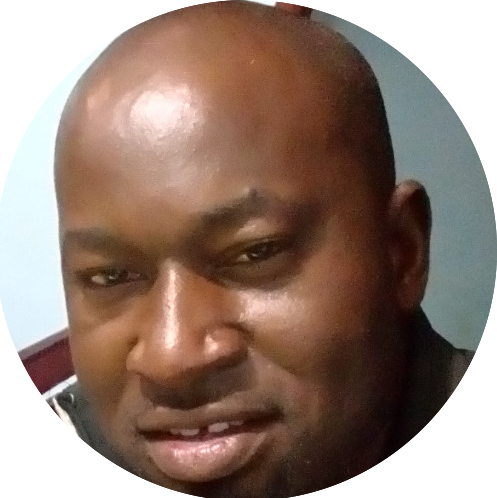 Bessi completed some training in agronomy and then specialised in the field of quality management and projects. After making this step, Bessi became certified Project Management Professional at the Project Management Institute in 2011, then Certified Trainer in Entrepreneurship and Financial Education.

His professional career began in 2003 at the Ministry of Livestock and Fisheries and, from 2011, Bessi begun work on rural development projects. Since 2016, he has worked in a program of promotion of the youth entrepreneurship in the agropastoral sector, where he is responsible for management of the incubation, starting with recruitment of young people, training their entrepreneurial capacities, placement with financial institutions and follow-up of their experience.

"I am very happy to be part of this program which I hope will get most of the tools and approach for coaching in the sector of food and agribusiness."

Agribusiness Academy says: "Bessi has done some incredible work as a trainer, particularly with young people. As a Champion, we're excited to see him create more opportunities in the agri sector."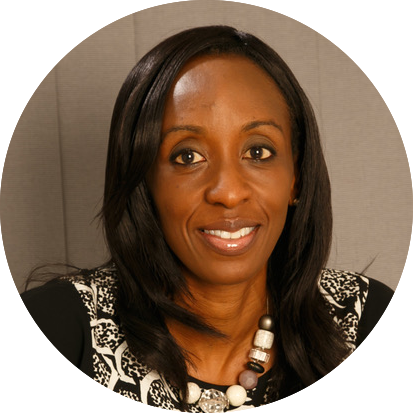 Yemi Lawal is a strategy and marketing specialist with many years of experience across different sectors and countries in Europe and Africa (mainly Uganda, Ghana, Zambia, Cameroon and Nigeria).

She has exclusively worked in the Agriculture for over 2 years, with a focus on the cocoa sector in Nigeria where Yemi is planting cocoa and also processing cocoa inspired confectionary products.

Yemi is a graduate of the Lagos Business School Agribusiness Management Program, she holds an MBA from University of Westminster Business School, UK. She is also a chartered member of the Chartered Institute of Marketing (CIM), UK.

Yemi specialises in supporting businesses particularly in the early stage of business growth. She is the co-founder of yoede, a brand that offers seafood finger food. She also mentors entrepreneurs on the Tonu Elumelu Foundation and the Cherie Blair foundation for women.

"Developing the agriculture sector in Africa will be key to ending hunger and to food security in Africa. Beyond this, in Nigeria (and most of Africa), Value addition in Agro-Allied produce will be a key solution to economic growth.

The Champion programme would enable me to develop relevant knowledge and transfer that knowledge to other agri-business specialists in Africa and together we can facilitate the paradigm shift within the sector.

My vision is to get to a place where we retain more value from agricultural produce locally - not just for cocoa but to eventually have a model that works across various sectors."

Agribusiness Academy says: "Yemi has a vast experience across a number of countries and a clear understanding of what is needed to progress the sector. We're delighted to be a part of her continuing impact"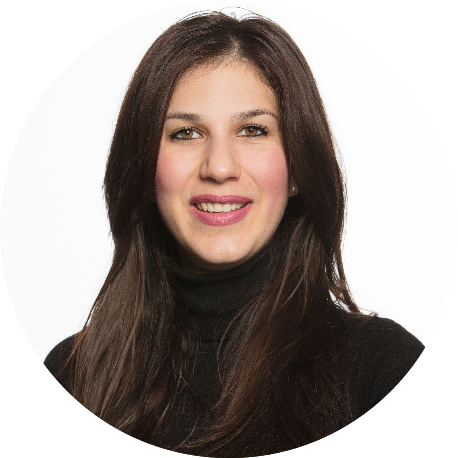 Agapi attended the Law School of the Aristotle University of Thessaloniki form, graduating in January 2012. Agapi was attracted to the commercial sector and attended as many commercial courses as possible to prepare for the future. After completing her degree, she started working as a trainee and then as a qualified lawyer to a well-known commercial law firm. As a junior lawyer, Agapi sought a competitive and fast evolving environment, opting to move to London to attend an LLM in Commercial Law at City University London. After that, Agapi begun working in the shipping sector where she still works today.

"Coming from a family of growers at Greek countryside (Macedonia) with a long tradition in vineyards, I was fostered to respect the soil, the environment and the local climate. I grew up having a good knowledge of the seasons of the year and the needs of the seed. My family does what they know best, they cultivate the land they inherited from their grandparents. Our production dates back to 1936 when our land was bought and cultivated by our grandparents who came to Macedonia as refugees. My motivations are my memories; growing up to love the land and farming and combine hard-earned knowledge and expertise with continuous improvement. As a woman, not very capable of handling agricultural machines, I could not imagine how I could actively involve to the family business. Therefore, I followed the legal profession, as the commercial legal sector intrigued me. Now, I firmly believe it is the time to follow a new career path by combining my commercial and legal experience and my passion for agriculture with the knowledge of such a specialised course.

By learning the basics of Agribusiness Management I will be able to remain abreast of the key issues of agribusiness and will possess the knowledge to capitalise on the opportunities for growth and address the challenges of the sector. Wanting to be part of such a challenging market, I decided to apply for this program. It is my firm belief that the knowledge I will gain will help me cope with the demands of the agricultural sector. I envision a job in the agribusiness sector where I will gain valuable experience in order to be able to develop my family business to a bigger level."

Agribusiness Academy says: "Agapi is following a real interesting journey to become part of the family business. We're honoured to be a part of that story and cannot wait to see her impact in the business and beyond."